=============
From Old Church Lore by William Andrews; William Andrews & Co., The Hull Press; London, 1891; pp. 148-151.

[148]
The Biddenden Maids Charity.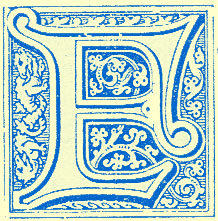 OR several centuries, the strange story of the Biddenden Maids, was told by sire to son, and, in course of time, was made the subject of a broadside, which has become rare, and is much prized by collectors of historical curiosities.
The tale is to the effect that, in the year of our Lord, 1100, at the village of Biddenden, in the county of Kent, were born Eliza and Mary Chulkhurst, commonly called "The Biddenden Maids." It is asserted that the sisters were joined by the hips and shoulders.
There is not a record of any attempt being made to separate the couple, and they grew up together. When they had attained the age of thirty-four years, one of the sisters was taken ill, and shortly afterwards died. The surviving one was entreated to submit to a surgical operation being performed, 149 and having her body separated from that of her deceased sister, but she firmly refused. She was prepared to die. "As we came together," she said, "we will also go together." Her life closed about six hours after that of her sister.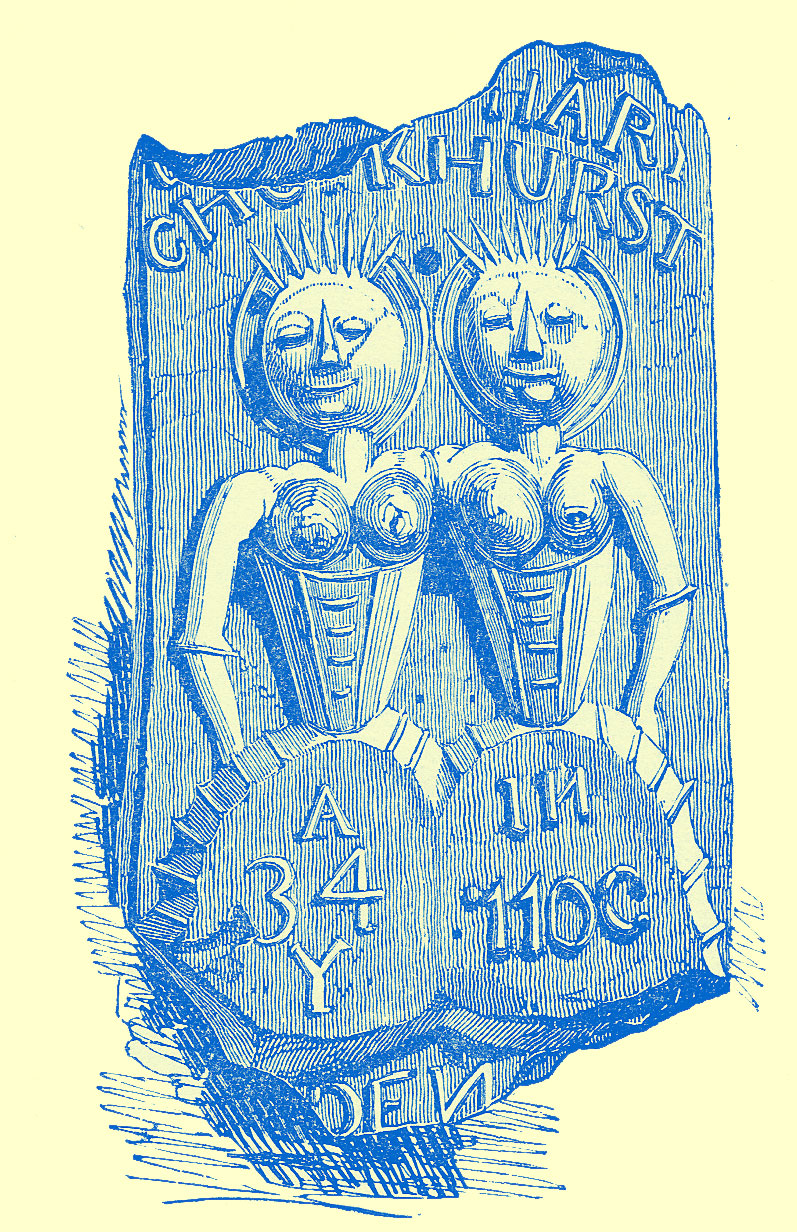 BIDDENDEN CAKE.
The claims of the poor were not overlooked. The sisters, in their will, bequeathed to the 150 churchwardens of the parish of Biddenden, a piece of land which is known as "Bread and Cheese Land."
The rent of it realises a considerable sum of money, which is largely distributed to the poor of the place in bread and cheese.
The memory of the wonderful women is maintained by the distribution, on Easter Sunday, of about a thousand small cakes made of flour and water, and having impressed upon them rude representations of the Maids.
Hone, in his "Every Day Book," gives a picture of the cake he received in 1826, which we reproduce. It is the exact size of the one sent to him. since Hone's time a new stamp or mould has been made, and the old style of representing the Maids has not been followed in every detail. In the cut we give, it will be noticed no legs appear, now they are represented on the cakes.
In addition to the small cakes presented to strangers as well as villagers, every resident in the parish is entitled to a threepenny loaf and three quarters of a pound of cheese. The charity was formerly delivered at the tower door of the church, but since some alterations have been 151 made in the building, the distribution takes place at the old workhouse. The congregation, on Easter Sunday afternoon, after which service the cakes are given, is always very large, many persons coming from the surrounding villages.
Halsted, the historian of Kent, discredits the traditional origin of the old custom. A similar story is related of two females, whose figures appear on the pavement of Norton St. Philip's Church, Somersetshire.
=============