~~~~~~~~~~~~~~~~~~~~~
From Tales of Humour, Anonymous, London: Burns and Oates; New York: Benzigers; undated (c. 1890); pp. 161-210.
[161]
UNCLE SCIPIO
[ An anonymous translation from the French tale, L'oncle Scipio,
by Édouard Ourliac.1 ]
[162]
[blank]
[163]
____
ABOUT ten years ago there was a person of the name of Scipio, who had been formerly a rich tradesman at Paris, but who, for the last fifty-two years, had lived at the bottom of one of the valleys of the Savoy Alps, behind Mont Blanc; and I will tell you the reason why he lived there. Mr. Scipio, in his youth, was extremely fond of the writings of Jean-Jacques Rousseau, and boasted of having sent some verses to Ferney, to which Voltaire replied by half a page of mockery in return. This encouragement heated the brain of the young philosopher; but when his head began to be in danger of falling by the guillotine, in 1793, his views underwent such a change, that he fled, out of breath, to Geneva, and from Geneva to the heart of the Alps, scarcely thinking himself safe even there from the great liberties that were then taken at Paris with the lives and fortunes of individuals. He found in this valley ten peasants and one hundred cows, bearing the yoke of the King of Sardinia; but as they, for the most part, lived at an elevation of some 12,000 feet above the level of the sea, they knew nothing about the police. Scipio had no inquiries put to him respecting the cause of his leaving his own country; and these good mountaineers, men and beasts, soon became his friends. Brother Paul, in 164 particular, was much attached to him, and deserves to be more particularly described.
Brothe Paul was an orphan, who acted as a shepherd, during the summer months, on the Higher Alps. An old hermit, who had taken a fancy to him, allowed him to accompany him when he went his rounds to collect alms, and taught him to read. When the hermit died, Paul became his successor, that is, he inherited the hermitage, the monk's dress, and his prayer-book; hence Paul acquired the name of Brother Paul, although he continued to tend the cattle. In his person he was five feet ten inches in height, well made, agile, and strong in proportion, and his heart was as pure as the mountain air he breathed.
Uncle Scipio and Brother Paul seemed made for each other, for they were always together. If you saw the one turn a corner, you might be sure the other was not far off; and when Uncle Scipio talked as he walked along, Brother Paul was a willing listener somewhere near at hand. By good air and exercise, Uncle Scipio had hitherto maintained himself in an excellent state of health and spirits; still he was getting old, and his great anxiety was lest he should die without once more seeing his native country; and Brother Paul, sharing his vexation as much as it was possible for him to do so, asked a great many ridiculous questions respecting France and Paris, for he had never read any book but his missal. Suddenly a circumstance occurred which disturbed the peace of the village, namely, the arrival of an odd-looking piece of paper — in fact a letter — by the post, addressed to Uncle Scipio from his nephew Dumarsouin, who was settled in business at Paris. What could have put it into this nephew's head to think about his uncle whom he had never seen? The plain reason was, that Scipio was considered 165 a rich man at the time when he sold cloth, and it was generally believed that when he left France he took with him a large sum of money.
There was some truth in this; but the greater part of the money he took with him being paper money, it lost its value in consequence of political events, and his fortune was therefore reduced, although he still had enough to render him the richest man in the canton where he lived. His possessions there consisted of a well-built small house, a garden, a flock of sheep, and above all the friendship of Brother Paul, which cost him nothing. Paul was the first who got notice of the arrival of the letter. A meeting took place in order to hear it read; all the neighbours were there, including Catherine, the girl who kept the cows. The letter was to the following effect:
"Paris, June 30, 1844.
"MY DEAR AND EXCELLENT UNCLE, —
This first line affected Uncle Scipio very much, who had not heard language of so tender a nature addressed to him for half a century. In fact, no one knew among the persons present, although his nephew did, that his uncle had a yearly income of 600l.; but Scipio felt a tear steal down his cheek at this affectionate commencement, having no doubt of its sincerity.
"MY DEAR AND EXCELLENT UNCLE, —
"You cannot fail to approve of the reasons which have induced me to respect your long silence. It was my duty to wait until the recollection of your nephew should occur to your thoughts; and what a number of years have elapsed in this expectation! I can no longer restrain the impulse of regard excited by our near relationship. May I trust that it will not be ill received, and may I hope that you will 166 condescend to tell me, my dear uncle, that the beloved brother of my poor mother is well, and happy both in body and mind?
"I have also good reasons for writing to you just now. During fifteen years I have been working to gain a fortune for my family; and, thank God, that great object is now nearly accomplished. I am at the head of an industrial enterprise which promises to enrich me, while it confers honour upon my country. All goes well with me. This happy position permits me to beg you will come among us without delay, and to offer you my house during your visit, and all the attentions that my family can bestow. Nothing is wanting to our happiness but your presence. What a favourable time is the present to undertake such a journey! You will find France enriched by fifty years of research, of industry, and of progress; this is equivalent to saying that you will no longer recognise the old country which you left so long ago.
"You cannot form an idea of this new and golden age: you must see it, and enjoy it; and I could never forgive myself — I, who am your nephew, and one of the lights of modern industry — if I should leave you to remain any longer in the darkness of past times. From the pen which I hold in my hand to the locomotive which will transmit my letter to you with the speed of an arrow, all France is changed. The journey will be one of fairy-land to you, in which will be united to enchant you, not only many marvellous sights, but your own native land, and your little nephews, who unite in stretching out their arms to welcome you with him who subscribes himself,
"Your very affectionate and attached nephew,
"ACHILLE DUMARSOUIN.
"Founder of the Anti-tintinnabulary Society; inventor of the Caprifolicordeon, a convenient and portable machine, intended to supersede the insufferable noise of bells."
167
Brother Paul, having finished reading the letter aloud, looked up to Uncle Scipio, whose face was glistening with tears. Scipio asked with a sigh:
"What do you say about this letter?"
"I say that among their new inventions, of which I am no judge, they have at any rate invented extraordinary words, words which I never saw but in this letter."
"Well, I speak of the offers made to me by those worthy people. I will not conceal from you, Brother Paul, that for a long time past I have thought of seeing France again. Even in my time there was a talk of marvellous changes about to take place in that fine country. The morning-star of that age of light and intelligence was greeted . . . . . ."
"Oh, yes! at the time when you were in danger of having your head cut off!"
"These storms have disappeared; the sun has risen in his strength. I only speak, however, of the mechanical and manufacturing arts. It appears that luxury, although carried to extremes, adapts itself to all classes: that the people live better and cheaper, and that the progress of invention, production, fabrication, consumption, as well as of importation and exportation . . . . . ."
"What is that you are saying?" said Brother Paul.
"But tell me now, uncle," — here he stopped, and having pushed the crowd of listeners out of doors, as he told them he and Uncle Scipio, had some private business to transact, he returned, while the people stood without idly gossiping; and standing up right in front of Scipio, and looking at him steadfastly, Brother Paul said,
"What do you think of this nice house, well built, well-protected with fir-planks; warm in winter, and 168 cool in summer? Don't you think yourself well-lodged?"
"According to my poor way of life it is quite true that I am comfortably accommodated here," replied Uncle Scipio, looking out at the window, at the same time, with an air of complacency on his small garden.
"And are you not decently clothed, as I now see you, in that excellent suit?"
Uncle Scipio here cast a glance at the cuffs of his coat — and said —
"I agree with you that my coat has worn well. Why, I have worn it on Sundays for just fifty-four years: I brought it from Paris; it cost me ten crowns, you must remember, Brother Paul."
"And when cold weather comes, have you not a large great coat, with fur about it, which keeps your ears safe from the wind?"
"Yes, I have; an excellently-well-made coat."
"And tell me, Uncle Scipio, when we both return from shooting the heath-cocks up above there, do you feel any disinclination for Catherine's roast mutton?"
"Not a bit; she is quite handy in cooking it."
"Or perhaps you don't like her fat omelets, done up with fresh butter?"
"I protest I do like them, Brother Paul; you make my mouth water."
"Must we, then, throw our light wines into the pond; water our cabbages with our cream-bowls; and throw out at the window our beautiful slices of fried ham?"
"I never said that, Brother Paul!"
"And, allow me to ask, is not your bed, which I see there, very soft and warm when you snoozle into it after supper, with an east-wind biting your nose off, out of doors?"
169
"Oh, is it indeed warm and comfortable," replied Scipio, rubbing his hands.
"Well, then, if you have a good house, a good bed, and a well-supplied table, what more do you want?"
"You are right, my friend; always bearing in mind that the wants of the mind require to be satisfied as well as those of the body."
"Well, then," exclaimed Paul, in a fit of enthusiasm: "since you eat well, sleep well, and drink well, beyond this I defy you to think of anything which in common sense you can possibly want."
"You know nothing about it, my friend; you have not travelled: you have no idea to what a height luxury has risen."
"Luxury!" exclaimed Paul, in a state of alarm; "what is that?"
"Oh, it is — you know — it is — what shall I call it — it means — something for which we have no occasion — no necessity."
Brother Paul gave a jump almost as high as himself, and said —
"With all deference to you, Uncle Scipio, this is a pretty sort of reason; and what purpose can it answer, if there is no need for it?"
Uncle Scipio, finding himself puzzled, hung down his head, and felt the necessity of directing his attack to another point.
"And this dear nephew who is so extremely desirous of seeing me, and who tells me so in so kind a manner, don't you think that I should have great pleasure in meeting and embracing him?"
"Oh, certainly."
"Should his uncle's heart be for ever shut against him?"
"I did not say that."
17
"And that my sister's son should only discover me to be a man of hard and inaccessible character?"
"God forbid!" replied Brother Paul, with tears in his eyes: "I have nothing to say to that; let us set out, Uncle Scipio: were your native country at the extremity of the globe, I would follow you to it. I flatter myself that I love your nephew as well as you do yourself, in spite of his inventions; that is, in case he is worth as much in his whole person as you are in your little finger. Let us set out immediately after getting our luggage ready."
"What do you say, Brother Paul? If you wish to accompany me, I shall be very glad, for I cannot resolve to part from you."
"Only let me take a few hours' sleep, and I shall be at your disposal directly."
Catherine, who heard this conversation, began to cry, and the neighbours soon joined in her grief. Uncle Scipio put his house in order, sewed up his old louis d'ors in the lining of his waistcoat, and set about taking leave of all his friends.
At daybreak Paul came to meet him, well clothed, well-gaitered, well-buckled up, a pint of good wine in his stomach, as much more in a flask, and a good walking-stick in his hand, like a man resolved to stand all weathers.
"come, now," he said to the good folks present; "give over crying, or you will make me do the same, and nothing could be more disagreeable to me."
Catherine promised to keep everything in good order, and not to sit down to table to eat until she once again saw her master back safe and sound, with his legs stretched out by the chimney-corner, according to his old custom. The inhabitants accompanied them to the entrance of the valley, where Paul picked 171 a quarrel with them, for the purpose of lessening the pain of separation.
And now behold our travellers on their journey. All went on well until they arrived at Geneva, as bread, cheese, and wine were obtained at the cottages in sufficient quantity to recruit their strength as they travelled on. At Geneva, Brother Paul began to look about him, and saw reason to change his opinion respecting the mechanical and manufacturing arts of great cities, but his admiration had scarcely time to display itself, as the diligence was just about to set off. But Uncle Scipio wished to write a few lines to his nephew, to inform him of his speedy arrival; and having rung for the waiter, he was told to bring writing materials. The pen consisted of a slip of wood, to which was fitted a small piece of metal.
"What is that?" inquired Uncle Scipio.
"A pen;" replied the man.
"Oh, I see; a newly invented pen."
"New birds must have been invented, also," added Brother Paul; "for, I never before saw any with plumage like that."
Uncle Scipio wrote as well as he could with this metal instrument, and made a complete scrawl of it; he however attributed his bad writing to want of practice.
Brother Paul, having filled his pipe, asked for a light from the waiter, who gave him a box of lucifers, saying, — "You have only to rub one of them and it will light at once."
Paul rubbed one of the lights, and nearly turned topsy-turvy at seeing a sort of fire-work suddenly burst forth from the match.
"These are very convenient," he said, "provided there is no fear of being burnt to death by them."
The coach being ready, the travellers started.
172
"We are going at a good rate," said Brother Paul, "and shall be all the sooner ready for dinner: in fact, Uncle Scipio, I make no secret of it, I feel quite hungry."
Thus chatting, they reached the French territory, and Uncle Scipio shed tears of joy; as for Brother Paul, he looked out at everything through the coach-window.
"Why," said he, "I see cabbages that are rather behind for the time of year: they are, no doubt, a second crop, for surely agriculture has been improved."
"True;" replied a fellow-traveller; "new ploughs and harrows have been invented, together with a number of instruments, which, in general, are not equal to the old ones; but the earth and the order of the seasons are matters that cannot be improved; the things in which our progress is the most satisfactory, being, for the most part, connected with commerce, are rather injurious than otherwise to the farmers, who are sometimes in want of hands. On the whole, we have always rainy weather in March, green peas on St. John's day, wine in September, if it please God, and with some labour and exertion, black bread at all seasons."
"Stop!" halloed out Brother Paul, at the sight of an inn, "Stop! Coachman, I want some refreshment."
"The coach does not stop," remarked a traveller.
"What! not to eat? — that is very bad."
"How could we travel rapidly if we always stopped as our appetite prompted us? At present the diligence must proceed at the rate of the post: You do not see anything, as yet, of the new methods of locomotion."
"I wish, first, that I had a new stomach made for me," grumbled Brother Paul.
173
All this while Uncle Scipio slept soundly in a corner of the coach.
"Gentlemen," said a native of Champagne, who ran up to the coach-door, "What do you say to a bottle of sparkling wine of my country? Won't you refresh yourselves with some of it?"
"Yes, my boy!" said Brother Paul; "and peace be with you for taking pity on us, unfortunate travellers!"
He took the bottle presented to him, and paid three francs for it, which he thought rather dear. He offered at first some to the stranger, who declined it; then to Uncle Scipio, who made no scruple of taking a few sips,; and next he put it affectionately to his own lips, raising it up and imbibing it by degrees.; but the movement made by him in lifting his arm happening to take place at the same time with a sudden jolt of the coach, he fell back heavily on his seat, and was thrown up by a frightful explosion, which showed itself in the shape of flames, issuing from between the skirts of his coat. Uncle Scipio, struck with alarm, threw himself down at the bottom of the coach.
"You have crushed your lucifer box," exclaimed the traveller.
"Fire! fire! Coachman, stop!" cried Brother Paul.
"No stopping," said the coachman; "the new company's coach must get to Paris by a quarter past six."
"Then you will enter Paris with your coach and all in it burnt to cinders;" replied Scipio.
"The coachman is in the right," remarked the traveller; "he cannot go at a rate to please every one."
"It is quite horrible," exclaimed Brother Paul, while extinguishing the fire in the best way he 174 could: "You all deserve to be broiled along with my trousers."
At length the flames were extinguished; but Brother Paul perceived that the garment just mentioned was terribly damaged, and he endeavoured to arrange his dress in such a way that the injury should not be visible.
"I was desirous of believing," he said, "that good breeches were now-a-days made, and, unfortunately, I have just now put that to the proof."
"Oh! Oh! Oh!" cried out Brother Paul.
"Is not the fire quite extinguished yet?" asked Uncle Scipio, looking at Brother Paul, who turned very pale, and uttered similar exclamations, holding his hands on his stomach all the while.
"What is the matter?" inquired the traveller, looking first at one and then at the other.
"Oh! my stomach!" exclaimed Brother Paul.
"Oh! my head!" cried Scipio.
"Ah! gentleman, take care," said the traveller, pushing each of them towards the coach-door.
"What can be the matter?" said Brother Paul, "in general I have perfectly good health."
"I have hit it," said the traveller; "you drank some wine, did you not?"
"Yes, — sparkling champagne."
"Don't believe it; it's only so in name; all humbug; it is poison; formerly these wines were made with the grape; but now they are made up with molasses, brandy, juice of prunes, carbonic acid, and I know not what besides."
"Ugh!" muttered Uncle Scipio, putting his head out at the window.
At this instant the coach drove through a town where twenty minutes were allowed for dinner. "Do you think I shall have time to buy a pair of breeches?" said Paul to the coachman, to whom 175 he showed the havoc made by the unfortunate lucifers.
"Make haste!" replied the man. "I recommend you go to the shop at the corner, where the goods are sold at a reasonable price."
Brother Paul ran there, and just said on entering, "I want a pair of breeches."
"Very well, Sir; here you have plenty to choose from. What sort do you want?"
"Of cloth, good cloth; the kind that lasts; you know the cloth I mean."
"Oh, that is no longer worn; we have a much better sort; double-milled kerseymeres; drills; double-warps; india-rubbers; English fabrics; a new invention; indestructible; everlasting; strong as a fortress; warm as wadding; just feel this article."
"It has a very bad smell," remarked Brother Paul.
"We have here some sorts of india-rubbers that have that smell; here is a kind without any smell, and which will never wear out."
"Very well. I am in a hurry; help me to put on the garment."
Thrusting himself into the breeches, he paid for them without more ado, and ran off to the inn, in order to dine there.
"Sir," said the landlord, "the coach has just started, and is proceeding at the rate of nine miles an hour."
On hearing this, Brother Paul set off with his utmost speed to overtake the diligence, halloing after it to stop with all his might. Uncle Scipio also called out to the driver to stop, who, bawling to his horses, in a still louder key, at length got down and opened the coach-door.
Brother Paul, out of breath, reached the steps of the coach, and threw himself, with a single bound, 176 into the vehicle, but had no sooner done so than he uttered a loud exclamation.
"Are you hurt?" inquired Scipio.
Brother Paul turned round; the new garment had split from top to bottom by the violence of the jump, and in the very same place as the fracture in the old ones by the lucifers.
"Mischief befal the everlastings, — the kerseymeres, — and all the other kinds so cried up; I shall certainly return by this road to revenge myself upon this scamp of a tailor."
"There is nothing wonderful in what has happened to you; the stuff your purchase is made of, is half-price, and consists of one-half cotton."
"And new!" repeated Uncle Scipio in amazement. "In former times we had excellent cloth and velvet which lasted for fifteen years in constant wear."
"That was indeed deserving of praise!" remarked the traveller.
"Time and pains were taken with such articles, which were made of beautiful wool and fine silk, and sold at a guinea the yard. Now, everything is made by machinery, dirt cheap, and the wearer's skin is seen through it, as in my case," remarked Brother Paul.
The traveller, forgiving this sally on account of the bad humour Brother Paul was in, changed the subject, and said, —
"Night is at hand; in four hours at the latest we shall reach the railroad, and then you will see wonders. We shall be at Paris in a jiffey."
In fact, our worn-out travellers were at the railway station in no time; and thinking that the immense building was a church, Brother Paul mechanically looked for the holy-water font along the walls.
"Here, then, is this celebrated machine of which I have heard people speak," said Uncle Scipio. "It is unrivalled, I am told, for assisting those who are 177 desirous of speedily forwarding a bale of hardware or cochineal."
"Get up, gentlemen," said a man whose clothes were covered with lace.
Brother Paul bowed to him, thinking he was a magistrate; but he was merely a porter belonging to the establishment.
Behold now our travellers packed up in a luxurious and a well-stuffed compartment.
"Well," remarked Brother Paul, "when are we going to start?"
"Why, we have started," said the traveller who was journeying with them.
"Indeed?" Paul exclaimed; and putting his head out of the window, he saw the path along the railway flying past him with prodigious rapidity.
"Oh! Oh!" he cried out; "look at the fields and the crops that are going to destruction!"
"It is we who are speeding along so fast," said the traveller; "and it is indeed wonderful."
"Ho, there!" exclaimed Brother Paul, with his hat off, "Where are you running to? Why in such haste? What are you about down there? Is your house on fire? Are we frightened dogs with tin-kettles tied to our tails? If so, we shall become mad too. Stop! stop! I am not at all in a hurry. Stop, coachman! I am ill; my head is swimming; my stomach aches; let me out! For the love of God, only let me set my feet on terra-firma! the remainder of my body may follow if it can. One ass will be quite enough for me; one —— will be quite enough. O my poor foal! where are you, my darling? my friend? We should go along together, I on your back, you munching the thistles quietly by the side of the ditch."
Paul's fellow-travellers, being disturbed by his cries, begged of him to listen to reason.
178
"Now do," said he, "tell me what good can it do to go at this rate? In heaven's name let us be reasonable; really and truly, is it not a thousand times better to go along gently, leading a sober life, refreshing yourself at the inns, gathering nuts by the side of the meadows, and stopping when you are inclined to do so?"
"And as to commerce," remarked the traveller: "if you are a merchant at Bordeaux, and send wine to Paris, you would have your cask transported there in the twinkling of an eye. Or you may wish to forward a small parcel of children's toys, why, lightning is not more rapid than the rail."
"But," said Brother Paul; "is it necessary to destroy a large number of worthy people in order to promote the traffic in punch-and-judy shows?"
Putting his head out at the window, he continued in a melancholy tone, —
"Alas! this will have a bad ending, Uncle! Happy are the gouty! They have their two feet warmly laid out on a soft stool by the corner of the fire, and if they do not walk fast, at least they run no risk of falling down. Why am I not travelling on my bed, with my head on a pillow? Uncle Scipio, it is not a safe thing to fly like an arrow through the air, with your feet fixed in a groove like puppets at a fair."
A horrible whistle which rent the air, extorted further exclamations from Paul, "All the robbers of the Black Forest must have made this place their rendezvous: but, courage, my friends, gee ho! they will not touch us: button up your pockets, Uncle."
At that instant the train and the travellers were engulphed in thick darkness, and the most frightful sounds were heard, resembling repeated claps of thunder. It seemed as if they were passing through an infernal cavern, while the walls were reddened at intervals by flames of vivid colours.
179
Brother Paul, during this uproar, cried out with all his might and main: —
"It is all over with us! Did I not tell you? We are entering the furnace of the damned! The devils are flying about in the shape of fire flakes. How dreadful! Don't you smell their brimstone, the wretches? Let us commend ourselves to God, dear Uncle!"
Uncle Scipio was speechless from terror.
"It is of no use opening one's eyes," resumed Brother Paul; "I can see nothing but fire."
"Gentlemen," said the traveller, "compose yourself, we are only passing through a tunnel."
"Ah! don't you smell already the roasting process?" Brother Paul replied. "I shall scarcely dare to tell what I have seen here; we are travelling in thick darkness; there! there! Where are we going, good people? Uncle Scipio, should you escape from this, do have some masses said for the repose of my soul, which will have much need of them."
All of a sudden daylight appeared.
"It is the sign of the cross which you made that has broken the spell," said Brother Paul.
"Don't you see," remarked the traveller, "that we were in a tunnel, that is, a road which goes under the earth, and that we are as safe there as anywhere else."
Uncle Scipio, who till now had been petrified with terror, looked out at the window, and said, with a look that betrayed his anxiety, —
"This machine, on the whole, is rather convenient; when once you are accustomed to it; — it seems more frightful than it really is."
As he said these words, an extraordinary noise was heard.
"Good Heavens!" exclaimed every one — "it is another train meeting us!"
180
"Is that all?" remarked Brother Paul: — "then we have only to get out of the way, and let it pass on."
Alas! a frightful collision prevented him from saying any more; a cry of terror was all that he could utter. The travellers were shot up into the air like fritters out of a frying-pan, and the unfortunate Brother Paul, capering aloft with the others to a prodigious height, had only time to exclaim — "tails!" A melancholy silence followed: it might have been supposed that the world was smashed to atoms for a hundred leagues round.
"Ah! have we then reached the end of our journey?" said some one close by in a melancholy voice.
"Is that you, Uncle?" asked Brother Paul, who was lying at full length in a potato-field.
To keep up the allusion of Brother Paul to the game of heads or tails, Uncle Scipio, having fallen on his face, remained on the spot quite squeezed and flattened. Soon, plaintive cries were heard on all sides. The passengers were prettily scattered over the field, or rather it seemed, sown broad-cast, with the bodies of Christians; and the wrecks of the carriages of the train, and of the engines lay about, pell-mell, smoking and shattered.
"Come," called out the driver, running about from one to the other, "there has no great harm happened; we have only lost seven men; as for the wounded, they will be able to proceed on their journey quietly."
"Uncle," exclaimed Brother Paul, "if you have the use of only one arm left, do not deny me the pleasure of seeing you strangle the man who has just spoken. This is the prayer of a dying man, which ought to be held sacred by you, for assuredly, I shall not recover."
But neither the one nor the other had the power of doing what was proposed. With much difficulty 181 they were both set on their legs, and such was the disarray they were in, that even the torn state of Paul's breeches escaped observation. The people of the neighbourhood, who had run in great numbers to afford help after the accident, expressed great compassion for the sufferers, and were eager to give them assistance — for money.
At a neighbouring house cordials and refreshments were offered to them. Uncle Scipio asked for milk, but Brother Paul was inclined to take brandy, and as both were drinking at the same time, one made faces and the other put his hands to his throat.
"What have you given me there?" asked Uncle Scipio.
"O!" said their fellow traveller, who was near at hand, "you want perhaps milk from the cow — genuine milk?"
"What then, is this that I have drank, egg-flip?"
"Why it is no longer the custom to sell pure milk. For the most part it is manufactured, and its place is supplied by a mixture composed of meal, water, the whites of eggs, and the brains of horses."
Uncle Scipio at hearing this, let the glass fall out of which he had been drinking, and was seized with a violent fit of spitting.
"I am wrong," said the traveller, out of regard for Scipio — "the brains are the brains of a sheep, not of a horse."
"Look," said Paul, "there must be some part of a horse in this brandy, for none but a horse could drink it."
The traveller just tasted it, slightly, and remarked with the air of a connoisseur: — "No, you can only taste the strong pepper which is infused in bad brandy, in order to burn up the bowels of the unfortunate beings who, like you, faint away in consequence of an accident. I perceive that you are far 182 behind the age in knowledge of the progress which it has made in arts and manufactures.
"Uncle Scipio," said Paul, "shall we return home and milk our cows?"
Uncle Scipio, however, could not make up his mind to return, now that he was at the very gates of Paris, without first seeing his nephew. Coaches soon arrived and took our travellers up to the city, the sight of whose edifices and vast population, in continual movement, quickly made tem forget the cross accidents of their journey.
"Really," remarked Uncle Scipio, "Paris has changed greatly; I perceive that all which has been said about it is below the truth. What beautiful and wide streets it has, and what lofty and fine houses! Everything about it is great and elegant. Come let us take heart; by bad luck we have been made the victims of prejudices, from which we must free ourselves."
Quite dazzled with all they saw, Scipio and Paul arrived at the house of M. Dumarsouin, Scipio's nephew. A touching scene was now acted, to which the supposed great fortune of the uncle gave additional effect.
His nephew introduced him in succession to his wife, his children, his sisters-in-law, and brothers-in-law, and begged him to consider himself as at home. The first warm greeting being over, Scipio cast around his astonished eyes; he could no longer recognise the tradespeople of the present day. In his time, although a good citizen and an important personage in trade, he had only a smoky back room, plainly furnished, behind his place of business, to take his meals and receive his friends in. He slept in a garret, where there was scarcely room for his bed; while at his nephew's house he saw only furniture of mahogany and of ebony, bronzes, cut-glass, 183 and tapestry. The house was also quite new, although on a small scale, glittering with marble, which, to say the truth, was only painted. He was at once astonished and scandalized, and at the same time convinced, that his nephew was very rich.
"But," said Scipio to him at length, "are you not at a great expense in your shop, considering that you are only a humble tradesmen?"
"Shop! Uncle, do you call it? We have warehouses, but in my business they occupy only an inferior share of my attention, for I have embarked in the higher branches of commerce."
"Very well, warehouses," replied Scipio; "but you spend a great deal of money uselessly on these magnificent articles of furniture."
"Bah! They don't cost so much as you suppose. Guess now what these elbow-chairs cost a-piece? — Fifty francs."
"Indeed!" exclaimed Uncle Scipio in amazement. "That is marvellously cheap, considering that they last for one's lifetime."
"Well," remarked the nephew, "as to that, these chairs are an article of furniture that must be renewed next year."
"Next year!" exclaimed Scipio, passing from one extreme of surprise to another.
"If this is the case," said Brother Paul, "I shall turn upholsterer in this country."
"There is nothing but show in that furniture," Dumarsouin remarked in a quiet manner.
While talking in this way, Brother Paul, who was tired, sat down in an elbow-chair, from which he started up, or rather rebounded, to a considerable height, and ran away in fright, calling out that some one was underneath it!
"No, no," replied the nephew; "it is merely stuffed with an elastic substance; there is also cotton 184 in this silk, and a variety of metals in these bronzes, and deal in the mahogany. Progress! dear Uncle, we are progressing, you see. You will soon see many other instances of it."
"True," replied the uncle, abashed; "in our old state of ignorance we should never have thought of padding our elbow-chairs with wire. Silk, quite stupidly, was silk, and bronze bronze.
"Listen to me, Uncle Scipio," said Brother Paul; "commend me to my old plain deal stool up yonder; it is only deal, but it is really deal, — no deception."
However, as Dumarsouin justly thought that the travellers, after so many accidents, might have need of rest, he showed them their apartments; and while going to them they admired the elegance of the house, which had been built, as he had stated, very quickly, and with great economy both of time and money. At the fifth story they found two small rooms, crowded with furniture, and scarcely ten feet square, with recesses, which admitted the light by small dormer windows.
"Open the windows," cried out Paul on entering; "I shall be suffocated."
"Well, it is true that we are somewhat at a loss for air in this great city of Paris; but here, also, you have occasion to admire the improvements of modern industry. Observe how our architects economise space so wonderfully; they can put ten families under a skylight; whereas, formerly, large miserable houses were built for people to lose themselves in. This art has progressed like the others."
The nephew Dumarsouin now wished them good night, and took his leave. Brother Paul, as we know, was a big man, and, moreover, he had the free manners and brusque movements of a countryman accustomed to live in the open air; so that when each was in his own bedroom, Uncle Scipio heard his 185 friend thumping away and making a hollow noise every instant, accompanied with half-suppressed oaths.
"Paul, my friend," he said, "what makes you swear so? I have caught you at it very often."
"Don't you know, then, Uncle, that I am imprisoned here like the ghost of a bell? I cannot move without making a sound. This is not a chamber, but a tomb; a dead person would, perhaps, be more at his ease in it."
"Good night, Brother Paul."
"God grant it, and to you, too, Uncle."
As Dumarsouin's house was in one of the most populous districts of Paris, the rumbling of carriages prevented either from falling asleep for a long time; and the fear of each awakening the other, made both pass the time in weary listlessness. At length they began to battle successfully, by their loud snoring, with the tumult of the streets, when a terrible storm burst over the city in thunder, and torrents of rain, and loud gusts of wind, which roared in the chimneys.
At this noise, Uncle Scipio opened his eyes: "Do you hear, Brother Paul, how the storm rages?"
"Perhaps, the coaches and carriages have got up on the roofs of the houses," — replied the other, half awake.
"No, — it is quite a tempest; it is well we are under shelter. The house is quite new, I think my nephew told me."
Brother Paul, however, had already gone off to sleep.
"Hearken, Brother Paul," continued Scipio, "I fear that this tumult is at our doors."
In fact, some one was really thumping at their doors, and Uncle Scipio, seeing that Brother Paul was too much overcome by sleep to reply, opened the door himself. It was Dumarsouin, with a lighted 186 candle in his hand, quite in distress, and who without dreaming of offering any excuse, pressed forward very briskly, saying —
"Don't you then hear the storm? We are threatened with some great accident."
"What accident?" inquired Uncle Scipio.
"Why, from this frightful tempest which continues raging so violently."
"Well, and what is that to us, since we are well sheltered from it?"
"Sheltered!" exclaimed Dumarsouin. "Do you then receive your nephew's misfortunes with perfect composure, Uncle? Don't you hear the partitions creaking — the staircases shaking — the chimneys falling down? Don't' you feel the whole house rocking, and are you not aware that with a wind like the present, in a house like this, we may in a moment be buried in its ruins?"
Brother Paul jumped up in his bed with a leap that brought him in a moment into the middle of the room.
"A new house!" exclaimed Uncle Scipio, in alarm. "How are houses built in this country?"
"They are built as you see: this is not the place to talk about it."
"You should rather ask," said Brother Paul in his fright — "not how, but why houses were built so. There would be more safety in being in the open air, which would also be more economical and sooner done. I think that we are coming to that."
They saw, however, that M. Dumarsouin was so depressed that they had not the courage to complain, and they accompanied him in the visit which he made to each story of the house. Nothing was damaged except the chimneys, the roofs, the water-courses, the garret-windows, the balcony, and some of the window-shutters.
187
"Come, I think we shall escape this time, also," said the nephew, in rather better spirits. Brother Paul, all in a tremble, was compelled to think himself fortunate in having got off so easily, and went to bed again towards morning to try to get a little more sleep.
Next day, in honour of the travellers, a splendid breakfast was given, less remarkable for the delicacy of the viands, than for the splendour and rare quality of the plate. Cold meat was eaten off very brilliant hot dishes, and detestable wines were drank from cut-glass of all shapes; but excellent appetites did all honour to the entertainment.
During the dessert, when everybody present was in a good humour, Dumarsouin spoke to the following effect: —
"Now, my dear Uncle, let us talk a little about business. You perceive that I am embarked, with all sails set, in the full tide of fortune, and I shall proceed to give you some idea of my principal enterprises. I began with a small establishment, which I shall, no doubt, relinquish, but which is nevertheless, of some present benefit to me, and I still retain in it my old stock of groceries and chemical preparations. In the second place, I am a partner in a company with four others of great ability, for carrying on a manufactory which I shall this day show you; and I also belong to a third company, engaged in commerce, the nature of which I will explain to you."
"Plenty of companies," said Brother Paul: "it will be lucky if they all turn out well."
"This last one," said Dumarsouin, "is a production of human genius — quite a recent system, and although scarcely in operation till lately, it promises no doubtful success. The following is a description of it. Ten, twenty, thirty capitalists unite their 188 means, constituting an association of a formidable nature, and rendering itself mistress of all the market. This company takes up its head-quarters in an immense office, and keeps one hundred clerks at work. It maintains twenty newspapers in its pay, and has one hundred travellers whom it sends into all the departments of France, and who obtain information respecting manufacturers who are in difficulties. The company has a great command of ready money at its disposal, and this forms the pistol which is held to the throat of the tottering manufacturers. Silks and gauzes at about five francs per yard, are extorted from them at a low price, and next morning these articles are exposed for sale in our windows at forty-five sous the ell. All the world rushes to buy them. The small dealer who can only sell them at the current price, is ruined, and shuts up his shop; and the company which realizes an enormous profit on the quantity which it takes, builds up its fortune on the ruins of I know not how many retail dealers, who are reduced to bankruptcy.
"But," said Brother Paul, "are not the members of the company punished for this, and sent to the galleys?"
"Hush!" exclaimed Uncle Scipio, "don't you know that my nephew is a member of the firm?"
"And I sincerely hope that you also will become a member of it, Uncle. I should like you to make your fortune while I am making mine. I know a certain hoard that would fructify in our hands, if you would give your consent. Are you not disposed to give your confidence to such an affair?"
"Heaven preserve me, and you also, my dear nephew, from doing so! I have some qualms of conscience respecting the poor people, who are reduced to beggary, and obliged to go to the alms-house."
189
"What! is that all? Are they not free agents in the matter? They need not go there unless they like. Each for himself in this world. If we were stopped from acting by such miserable scruples, nothing would be done in commercial affairs. Have you no other reason?"
"No, my dare nephew; and if my small means can do you any service, I shall be delighted."
On hearing this, Dumarsouin was extremely pleased, and rising from table, he said, "I shall show you our manufactory, which will serve to give you some idea of the wonders and the prosperity of our business."
Dumarsouin ordered his carriage, and they drove through Paris. In passing through a long faubourg, which was encroaching on the country, Dumarsouin directed their admiring attention to the new building, "for," said he, "all these houses, which are gas-works and manufactories, bear witness to the conquests and the progress of industry. Formerly," he said, "all this ground was occupied by meadows, thickets, and gardens, of no value whatever."
"I suspect they had a sweeter odour than the present occupants," remarked Brother Paul, holding his nose, for on all sides they were assailed by insufferable smells.
"Oh," said Dumarsouin, "that is nothing; yonder is a tan-yard, further on a manufactory of chemical products, and to the left that house which you see is a bone manufactory, in which rotten bones are collected, the refuse of which make a perfect sewer of it."
"How nasty!" said Brother Paul.
"Why, what would you have?" Dumarsouin added. "The people who work there are accustomed to it; they are well paid, and by such manufactories their maintenance is secured. Flourishing states are formed by such activity. You shall see in what good 190 order the workmen live, and how happy and contented they are."
As there seemed no end to the faubourg, Dumarsouin was supplied with new subjects for admiration respecting the enlargement of the capital. At length a small strip of green field was seen, then trees, and then the country.
"I am not at all sorry to see some cabbages," remarked Paul, with a sigh.
They now approached a charming house, built in the old style, and which had doubtless been the country-seat of some great baron in days gone by. It was situated delightfully half-way up a hill, on the banks of a river, which at this part surrounded in its windings some verdant islets. The hill was crowned with fine old trees, and the house was surrounded by gardens in which you might ramble at pleasure; with terraces commanding admirable views over the river and the meadows.
"This is the place I spoke to you about," said Dumarsouin.
"It is an enchanting abode," remarked the uncle.
"Yes," added the nephew, "it formerly belonged to some indolent placeman, who had nothing to do but to gape and yawn when taking relaxation here after the fatigues of the office. Here he made alleys, there borders, pretty groves, libraries, and picture-galleries; you shall now see to what use we have turned this fine residence."
While talking, they entered the court-yard, where deafening sounds put an end to the conversation. Making their way into the house, which consisted of one vast enclosure, the travellers at first could see nothing, being blinded by the darkness, deafened by the noise, and stifled by a hot and fetid atmosphere. The grinding of machines, the dull blows of hammers, and the rumbling of heavy loads, 191 created a tremendous uproar; and from the interior of the enclosure, in the midst of whirlpools of smoke, at intervals, dazzling flames shot forth with a lurid glare.
"Uncle," cried Paul, "we shall be blown up. Let us be off; otherwise we shall share the fate of the railway-train."
Dumarsoun, while bursting out laughing, stopped them; and becoming accustomed by degrees to the stifling vapours, they began to distinguish objects. Behind the complicated machinery, those black pieces of iron and wood, which seemed to move of themselves like gigantic animals, some appearance of human forms at length became visible — men, women, half-naked children, over-heated and pale, and whom you might easily have mistaken for a part of the complicated works which they set in motion. Their hollow eyes scarcely glimmered in their degraded countenances, that were blackened with soot and coal-dust; and the perspiration that exuded from their emaciated limbs became mixed with the tainted oil which was applied to the machinery. All made the same mechanical motions, with wild and hopeless looks, as if they were animals shut up in a menagerie. Not one of them turned aside at the sight of the visitors; but all allowed themselves to be gazed at with the stupid indifference of lunatics. Some of them lifted up, at measured intervals, a heavy crank, which had more appearance of intelligence than themselves: others turned a wheel, and a third party, in hot furnaces which would have roasted an ox, were occupied in handling bars of hot iron, and working amidst the flames like martyrs in the fire. The travellers shuddered while beholding this sad spectacle, and Brother Paul, striking his hands together, raised them up to heaven, exclaiming —
"Alas! what have these poor creatures done to 192 be thrown into such torments. Uncle Scipio, your nephew keeps a shop in the infernal regions. Is this what you call progress? to tear these poor people from their fields, the fresh air, and the sun of the all-bounteous Creator, and plunge them alive into these furnaces!"
Uncle Scipio, horror-struck, was unable to utter a word.
"You know nothing at all about it," exclaimed Dumarsouin, impatiently: "You still retain the ignorance of your Alpine village; allow me to explain the whole to you, in detail. All these people work, to be sure, and laboriously, too: but they gain their bread."
"They lose their lives at the same time," replied Brother Paul.
"You should admire, rather, the unity and the prodigious effects of these machines which you see," remarked Dumarsouin. "Here, look here!" So saying he made his visitors stop before a heavy piece of perpendicular iron, which descended with great noise and equal and short intervals. "This is a cutter; a kind of punch, which cuts a sheet of metal, as you many observe, and shapes it, and at each blow manufactures two gaiter-buttons. The man that you see does nothing but push in and remove the sheet of metal in succession; and as the man is clever, he makes, during the day, about 270,000 buttons. There is another of the workmen whose duty it is to regulate a spring by the action of his thumb; the same movement, but, as you see, he has set about his duty so well that his right thumb has become bigger than his whole hand."
"And how much does he gain per day by this work?" inquired Scipio.
"Thirty sous; but he has no other employment."
193
"For shame!" said Brother Paul; "let us be off: it is enough to drive one mad;" and so saying he left the house that he might not see any more of such sights.
Dumarsouin took advantage of his absence to introduce again the proposition which he had made to his uncle, of making over to him his property, which could not fail, he said, to be greatly increased in a short time. There was no occasion to use much cunning with the good easy man, who thought himself very fortunate in being able to assist his dear nephew.
"My small means," he said, "are at your disposal; you can have them to use in your business immediately."
Dumarsouin, who had been deceived regarding the amount of his uncle's wealth, told him, in order to complete his mastery over him, all the commissions with which he was entrusted from foreign countries, and what great profits were made upon them: "for instance," he said, "from a piece of cloth of 100 ells when sent to Persia, nothing is easier than to cut off a twentieth part, and so on with the other kinds of fabrics." He even went so far as to boast of having sent a cargo of wines to the colonies of a very valuable kind, many of the bottles of which were empty.
"But," said Uncle Scipio, "you ought not to continue these practices."
"It is true," replied Dumarsouin, laughing, "that they produce disgust sometimes; but the thing is done, and the money is pocketed."
Uncel Scipio was somewhat astonished at such ways of dealing, and particularly at the light tone of his nephew in speaking of them. Brother Paul happening to return at this moment, Scipio said, —
"Are you unwell, my friend?"
Paul's only reply was a look of a not very gentle expression.
194
The party returned to Paris in the same elegant carriage, and as it was a point of importance to give an entertainment to Uncle Scipio, particularly at the time of negotiation, Dumarsouin had prepared a repast worthy in all respects of the preceding ones. While waiting before sitting down to table, evening had come on; and Uncle Scipio was astonished that candles were not brought in.
"I intended to give you a surprise." said Dumarsouin, who requested Paul and Scipio to descend with him to his warehouses. Two men came in, bearing a lighted match at the end of a stick, with which they merely touched the top of each lamp, and instantly the flame burst out with remarkable brightness.
Brother Paul was on the point of running away.
"This is what we call gas," remarked Dumarsouin proudly, and showing his warehouses lit up us if it were day.
"It is dazzling indeed!" said Uncle Scipio; "but by what magical secret is this accomplished? You surely must burn whole casks of oil."
"O you are speaking of the old system," replied the nephew: "How offensive your old lamps were!"
"But," said Brother Paul, sniffing up the odour of the gas. "You have not got beds of roses about you; and if it is your gas which diffuses such a perfume, it is not so agreeable as it looks."
"The old system was extremely inconvenient."
Paul was about to reply, but Uncle Scipio requested him to let Dumarsouin proceed.
Supper was now announced, and while at table the conversation turned on the affairs and mercantile transactions of the house. The plan of increasing a supply of tobacco by mixing black hellebore — otherwise termed veratraum nigrum — in it was touched upon; 195 and there was a discussion respecting the greater propriety of mixing alum in it, the chlorure of mercury, or the oxide of lead; and also if it were better to colour tobacco with the residuum of coffee, or with walnut leaves.
Another question introduced at supper was respecting the greater profit of adding to flour, so as to increase it in bulk, and consequently in money value, by mixing with it the carbonate of the phosphate of lime; or by another process, recently discovered, and superior to every other, namely, by crushing flint stones, and mixing them up in the the flour!
There was also some talk about a large consignment of brandy which was intended to be sent out to the negroes of St. Domingo, and which was to receive an addition to its virtues by an infusion of a considerable quantity of sulphuric acid, otherwise oil of vitriol.
"What!" inquired Uncle Scipio; "is then bread no longer made from corn?"
"O yes, certainly; but it has been much improved, and, at pleasure, the following substances may be added to it, the sulphate of copper, sub-carbonate of magnesia, sulphate of zinc, sub-carbonate of ammonia, carbonate or bi-carbonate of potash, sulphate and carbonate of lime, or, to speak plainly, chalk, plaster, lime, and pipe-clay."
At this instant, Paul let his fork fall, and soon afterwards went away. On leaving the table, Dumarsouin embraced the opportunity of having a private interview with his uncle, in order to speak to him again on the subject that occupied his thoughts, and to urge him to write to Savoy. He was extremely surprised and downcast on learning that his uncle's entire fortune consisted only of a few hundred louis-d'or, which he had now with him: however, he condescended to take them.
196
As for Uncle Scipio, he gave up his money without regret or misgiving, replying on his nephew's promise of being made a wealthy man by his means, and fell asleep, wrapt in golden visions. He was soon, however, awoke by Paul, who was sighing and groaning behind the partition.
Scipio spoke to him several times, but Brother Paul continued his lamentations without taking any notice of his friend, and Uncle Scipio, tried of calling to him without receiving any reply, fell asleep.
Next morning Paul entered Scipio's apartment, looking pale, quite dressed, and with a determined countenance.
"Uncle," he said, "we must leave this place."
"Why, my friend?" asked Scipio.
"Because we shall die with hunger."
"Well, my dear fellow, I should not have thought that danger threatened you from that quarter, seeing how you conducted yourself at table."
"O yes, we shall perish with hunger, for everything is poisoned, and that being the case, we can no longer eat, and our days will consequently soon come to an end; if you will get up, we will go out, and take our breakfast somewhere else."
"I cannot leave my nephew so hastily," replied Scipio; "but if you wish, we can take a morning walk in the country to restore your composure. Like you I also feel out of sorts as regards the state of my stomach; and I was extremely disgusted at what was said at supper about the improvement of food by such horrid processes as were then described. I will get up then, and we will set out, and walk a long way: perhaps some good thought will occur to us as we go on."
Uncle Scipio dressed himself in haste, talking all the while of the wonders he had seen since his arrival in Paris, to all which Paul, being filled with 197 indignation, replied not a word; and as no one was stirring in the house at so early an hour, they left their apartments without being seen by any one, or disturbed in carrying their design into execution. They had to pass through numerous streets before they reached the barrier, after which they took a long walk into the country.
"Now," said Paul, "I think I scent afar off the smell of the cow-house; and it seems to me as if I were returning home. O Catherine, O Louisa, when shall I again see your cows, that yield us such good milk?"
"Be quiet!" said Uncle Scipio; "hold your tongue! You set my teeth on edge."
"As for me," said Brother Paul, "I am dying with hunger, and whether by hunger or poison, is all the same. But, now, listen to my plan. We are far enough from Paris; let us look out for some solitary inn or public-house, where we may partake of a salad. I suppose the herbs of the field have not yet been improved by any of the new processes."
So saying, and espying a tidy little house, with a pretty garden near it, surrounded with green hedges, where the vine and the honeysuckle spread abroad their odorous tendrils, Brother Paul jumped, at a bound, into the garden, and pulled a lettuce, being well assured that it came of a good stock.
"This time," he exclaimed, "we shall eat our vegetables pure as they came from the hand of God."
Entering the hose, he said, "Here, my good woman wash and clean this lettuce very nicely for us, and spread it out properly on a plate. Have you good new bread and wine? Oh, nothing but sour wine! I suspected so; but we will put some water in it. Be quick, and serve it all up, without any ceremony, under this green arbour."
198
Such a feast was soon ready, and our friends, having acquired an appetite by exercise, the morning air, and the exhilarating aspect of the country, did honour to the entertainment. They even forgot to mix water in the wine, which was a very sour kind of claret; but, in the opinion of Paul, this natural flavour was better than all the vitriols of Dumarsouin. Uncle Scipio confessed that he had not made a better meal since he left Savoy.
When they had finished, they inquired their way of the landlady, and went gaily along it. Brother Paul even found himself in such a merry humour, that he begged Uncle Scipio's permission to whistle the air which the shepherds play on the flute when bringing home the cows at night. This music drew tears from Uncle Scipio, who felt transported, as it were, to the beautiful mountains which he had left behind him; but was suddenly recalled to the sorrowful reality of his position by a severe attack of the colic, a disorder which had troubled him ever since his arrival in Paris. He had scarcely spoken, when Brother Paul exclaimed, —
"Oh! we are certainly poisoned, for I feel at this moment as if my bowels were gnawed by ten thousand animals. Can the pain arise from anything eaten to-day, or from the preceding days?"
"I am exhausted — worn out. Let us go and consult a medical man.
"Very willingly," replied Uncle Scipio, putting his hands to his stomach, as if in great pain.
"Ah!" resumed Brother Paul, "I am very much afraid, dear Uncle, that we shall leave our bones in this unfortunate country."
When they reached Paris, they inquired the address of an eminent physician; and having found one, Brother Paul told him their case, how, being both in robust health, and in general free from illness, they 199 had been, since coming to Paris, very much inconvenienced by their new mode of living; and that, in order to get rid of it, how they had gone out to make a frugal breakfast in the country, but had found themselves attacked with a worse fit of illness than ever."
"What did you eat in the country?" inquired the physician.
"Nothing, Doctor, but a salad, which I pulled up in the garden myself, and had properly dressed."
"Oh, the mischief!" exclaimed the physician, shrugging up his shoulders; "that accounts for it. I am not surprised at your being ill. No doubt, you seasoned your salad well. You did not eat it without oil and spices?"
"Why, to have eaten it otherwise would have been degrading ourselves to the rank of the animals that graze the fields."
"Your case is a grave one," said the physician. "You have surfeited yourselves with poisonous substances and oil; but our merchants sell oil of poppies for olive oil, — and you know that the poppy is poisonous."
Uncle Scipio turned pale.
"Don't be alarmed," said the doctor. "The question is a somewhat doubtful one; and we are assured that the oil of the poppy has none of the hurtful qualities of the poppy-head. But you tell me you took vinegar; and vinegar is mixed with sulphuric acid, or rather with oil of vitriol."
"Vitriol!" exclaimed Brother Paul.
"Oh!" said Uncle Scipio, "why did we not eat the salad quite plain, with a little salt and pepper?"
"Salt!" said the physician. "why, salt is a mixture of iodine, which is a poison, and of sulphate of lime, or sifted plaster, which produces the stone in the human subject."
200
"Take yourself out of the way!" cried Brother Paul; "I shall explode like a bomb-shell; for, no doubt, the pepper is really gunpowder."
"No," said the physician; "it is only an earthy substance, having a resemblance to pepper. You have also, I suppose, drank of the small wines of the country, which are adulterated with litharge; and you have eaten bread composed of bad materials. However, if you will cleanse your teeth from the vitriol, which spoils their enamel, I will give you a purgative which will put you to rights in all other respects; but you must never again eat salad."
"No," said Brother Paul, "we will only eat doctors' stuff."
"Ay — and don't you depend too confidently upon that! Even the apothecaries tamper with their prescriptions: the whole world goes with the times. They slip in, for instance, the powder of oak bark in Peruvian bark, and in the salt of the sulphate of quinine; and make up other mixtures in the same way."
Brother Paul threw himself at the feet of the physician: "Doctor," he said, "I shall not remain long in this country, please God; but, for Heaven's sake, provide me with the means of getting out of it safe and sound! How shall I be able to escape from the poisonings and robberies?"
"Nothing is easier," replied the doctor; "are you a chemist?"
"No," answered Brother Paul.
"Or a natural philosopher?"
"No — nor my friend Scipio."
"That is a pity," said the doctor; "for if you were a chemist you have all the antidotes at your command, and physical science would provide you with instruments for detecting frauds and falsifications. 201 I will mention, however, a few rules for common use; nothing is easier than to detect admixtures of sulphate, and of sulphuric acid in wine, vinegar, and common salt; a little of the nitrate of baryta will do it; and as alum is also put into wine its presence may easily be discovered by precipitating the alumine by means of ammoniac, after having previously discoloured the liquor by chlorine."
Brother Paul, with open mouth, kept his eyes fixed on the physician.
"And what becomes of my wine?" inquired Paul anxiously.
"Why, it is no longer fit for drinking; but you have got the alum, and you can bring an action against the wine-merchant."
"That would no doubt be a great consolation!" Brother Paul remarked to his friend Scipio.
"In the same manner," continued the doctor, "iodine will show the presence of fecula in milk, which from white, its original colour, becomes by this experiment sky-blue. Fecula or amidon in its turn, reveals the iodine in common salt; and if you wish to detect real alkali in soda and potash, there was been an instrument made expressly for the purpose, the 'alcalimetre.' "
"What do you call it — alca . . . .?"
"The alcalimetre: it is to be met with everywhere."
"Look in your pockets, Father Scipio, and see if you cannot find one there. For my part," said Paul, "may I be cut in two, if I ever heard the name before."
"The nitre and hyponitric acids." continued the physician, "betray in olive-oil the presence of poppy-oil, which prevents the solidification of the former; and also sulphuric hydrogen, or sulpho-hydric-acid will show you the oxides and the salts of lead introduced 202 into wine and into the sugar-plums given to children, when they have been very good, and which poison them. Ammoniac, which, however, may suffocate any one who sues it, will be of use to discover the oxides and salts of copper with which the oilman colours your gherkins. Are you desirous also of distinguishing the different crystallizations of the sugar-cane, and of the potato? You have merely to make use of a microscope. For analysing milk there is a very convenient instrument called the 'galactrometre.' The electric machine presents to you a certain means by which to decompose the oils; an as the drapers sell you stuff which they pretend to be flannel, but the warp of which is cotton, and which is, consequently, of no use in rheumatic affections, you have only to boil the tissue in hot water, along with potash, the cotton will remain intact, and the wool will be dissolved into soap. "Oh," exclaimed the physician, out of breath, "everything is adulterated; but there is also an antidote against it all: the arts and sciences have created immense resources."
"And is there nothing left of the cloth?" asked Uncle Scipio.
"Soap; I tell you the cotton remains," replied the physician.
In that case, remarked Brother Paul, "my breeches are quite suitable for making a lather for your chin, for they have certainly been adulterated."
"But," said Uncle Scipio to the doctor, "a camel would be necessary to carry all the apparatus that you have mentioned; and what an inconvenience that would be when one went out to take a walk and a pint of wine."
"Your servant," added Brother Paul, "your most humble servant, Doctor; many thanks for your excellent advice."
203
As they went down stairs, Paul said to Scipio that the doctor was certainly a madman.
When they reached the street, Brother Paul, stopping short suddenly, exclaimed —
"Uncle Scipio! I see but one way out of all these difficulties, and of rescuing ourselves from the dreadful state to which the industry of this country has reduced us, and that is, by seating ourselves in the diligence, or by bestriding two good post-horses that will take us home to plain bread and milk."
"Yes," replied Uncle Scipio; "but I must keep within the bounds of moderation with my kind-hearted nephew."
"Yest, with a man who poisons the colonists! I tell you that his heart is as adulterated as his own commodities."
"You are mistaken, Brother Paul: there is no doubt that the French people have made great progress; but if it may be made a matter of question as to their advancement in physical science, I make no question whatever that their moral progress is undoubted and most truly genuine."
These big words embarrassed Brother Paul; so he held his tongue.
In the evening they returned to M. Dumarsouin, who received them rather coldly; having been deceived in his expectations respecting his uncle's fortune, and rather sorry for having incurred so much expense to so little purpose. That evening there was neither supper nor entertainment of any kind; but Uncle Scipio did not notice it, he was so intent on beholding and wondering at the new system of lighting by gas, and which had so much struck him at first.
"It seems to me," said Brother Paul, "that your nephew treats us very coldly to-night."
"Oh, he has so much to attend to;" replied Scipio. 204 They went up-stairs to bed together, and bade each other good night at the doors of their bed-rooms. After the fatigues of the day Uncle Scipio slept like a top, and Paul was not a whit behind him; but they had scarcely begun to taste the sweets of this first stage of their sleep when an explosion took place like that of a powder-mill, shaking the house to its foundations. The two sleepers bounced in their beds like the cork when struck to and fro in the game of battledore and shuttlecock; and seeing a strong light reflected on the walls of the adjacent houses, Brother Paul, having regained his upright position, called out — "The railway passes near this: we are lost!"
They then heard loud noises and dressing themselves in haste, they met on the stairs Dumarsouin and his servants in a state of distraction, and heard the former exclaiming —
"It is a loss of twenty thousand francs."
"What has happened?" inquired Brother Paul.
"The gas has exploded!"
"The gas!" ejaculated Paul.
They descended. The windows, the furniture, the mirrors, — everything had been shattered by the force of the explosion; and all the walls were blackened by the flames.
"What! is it the light of these fine lamps that has caused all this destruction?" inquired Uncle Scipio.
"Yes," replied Dumarsouin; "the fool of a clerk forgot to shut a small aperture, and the gas, which is conveyed by pipes all over the house, exploded like a mine blown up by gunpowder."
"And we sleep over such a dangerous piece of machinery!" exclaimed Uncle Scipio.
"And such danger to arise, — only think of that! — if a little hole should happen to be left open. 205 Uncle, I shall not even take off my clothes: let us go and sleep at an inn."
However, as they were told that there was now no longer any fear of another explosion, at least at present, and as Dumarsouin scarcely gave himself any trouble about his guests on the occasion of such a disaster, they both went up to their bedrooms, shaking with fear; but Brother Paul took occasion to say, —
"You know, Uncle Scipio, whether I love you or not; but I shall think you a fool if you remain here. If you do remain, I shall at once set out on my return home, and you can follow me, if you think proper."
"I am quite of your opinion, my friend; but we must, first of all, see what is to be done."
"We have seen too much already," was the reply of Brother Paul.
"Very well, be it so; we will sleep upon it, and see what we think of it to-morrow."
Having been disturbed during the early part of the night, their next sleep was all the more profound; and so profound was it, that when morning came they were still asleep.
At nine o'clock, a servant came to call them.
"What!" he said, "are you still asleep, gentlemen? Have you not been informed?"
"Informed of what?" said Scipio, yawning.
"I have taken the liberty of disturbing you, and I hope you will excuse me; for it is of importance that you should be roused."
"Speak out, then," said Brother Paul.
"Well, Sir, in consequence of last night's accident, the architect's advice is that we quit the house as soon as possible, as its foundations have been endangered by the explosion, and it may tumble about our ears at any moment."
206
"Ah, true indeed; it is a new house!" exclaimed the uncle.
"Yes," added the servant, "and its solidity is so little to be trusted, having been run up quite hastily; and the eye is deceived by a fine-looking building, which after all turns out to consist only of dust and sand."
Uncle Scipio and Brother Paul, with their clothes under their arms, ran, without stopping to listen, down-stairs. Cracks were heard from the building, as if it were giving way; and Scipio and Paul had scarcely time to reach the next house, where they found Dumarsouin surrounded by a crowd of people, and loudly lamenting, when his house fell down. It was truly frightful to see the walls and the timberwork buried in a mass of rubbish, with an inconceivable noise, and clouds of dust, which wrapt the whole district in darkness.
In the silence which followed this mournful scene, Brother Paul, pale and overwhelmed with anguish, threw his arms involuntarily round Uncle Scipio's neck, and then grasped his hands, showing sufficiently, by this silent expression of emotion, the greatness of the danger from which they had just escaped.
"Ah! my friend, this brings me to a decision," exclaimed Uncle Scipio, weeping; "let us take our departure. Besides, I think it was extremely careless, on the part of my nephew, not to inform us of our danger sooner."
After a while, embracing an opportunity when matters were somewhat quieted, Uncle Scipio approached his nephew, and said to him in tone of great affliction, —
"Well we are now driven out of your house and home."
"And how can I help it?" he replied.
207
"However, we have made up our minds to take our departure. The climate does not agree with us, and this new catastrophe, to my great regret, has made us decide on leaving you."
"A pleasant journey to you!" Nephew Dumarsouin replied.
Uncle Scipio, disgusted with this piece of incivility, was unable to reply; but Brother Paul came to his assistance, and said, —
"A pleasant journey! Yes, truly Mr. Nephew; but in order to that, let us have back our money, of which we stand in need."
"Your money!" said Dumarsouin, — "what is it? a few miserable louis-d'or!"
"Neer mind;" said Uncle Scipio, "the smaller the amount, the greater is our occasion for it."
"Have you really the heart to speak to me about such matters," said Dumarsouin in a theatrical tone, "when you see what a misfortune has befallen me? Well, Sir, your money is lost to you, and you may go and ask it from the manager; the speculation has turned out a failure."
"The money is lost!" exclaimed Uncle Scipio.
Brother Paul, overwhelmed with dismay, hung down his head.
"Get out!" said Dumarsouin; "I can put up with you no longer; I shall expect you at the law courts. Joseph! Bertrand! Drive out these wretches!"
On hearing these words, several men fell upon them, and Brother Paul was preparing to given them a warm reception; but Scipio held him back, sot that they were driven out with many blows and kicks.
"Well, Uncle!" said Brother Paul, "what do you think of our moral progress? Don't you think it is on a par with the physical? Your nephew is a thief and a robber, like all with whom he is connected, and you will never see a farthing of your money. I have 208 fortunately a little left in my purse; so let us go and take our places in the diligence."
"What! Do you mean that infernal machine by which we so nearly lost our lives?" said Uncle Scipio, alarmed.
"Heaven preserve me from thinking of such a thing," said Paul; "I mean a four-wheeled coach."
"No, Brother Paul, let us set out on foot; the journey will be longer but surer, I am quite cured of all my delusions."
"Be it so; but let us make haste; we shall sleep to-night some miles from this; and if God should permit us to see our dear valley again, I will undertake with your small fortune, to make you live like a prince."
No sooner said than done; and setting out, they talked by the way of Catherine's fried hams, of her excellent curdled milk, of the good light wine from the hill side, and of the sweet and pure air breathed on the walk by the Hermitage.
They spent six months, three weeks, five days, seven hours, and eighteen minutes on the journey from Paris to the Col du Nord, which is at the entrance of the valley; but it must be added that they arrived perfectly safe and sound, with the exception of a wart which grew up on the palm of Paul's hand, from the friction of his walking-stick; but that was nothing.
The first person who saw them gave a mountain shot, which was heard from the Pic de l'Anglais to the Aiguille des Trois Perles. All the valley came running out, and Brother Paul, meeting the dog first of all, took him up in his arms, and embraced him affectionately, shedding tears of joy all the while. Catherine put up her apron to her eyes to wipe away her tears, for want of a pocket handkerchief. There seemed to be no end to the mutual 209 greetings and embracings of friends and neighbours.
The same evening, Catherine — the good Catherine — got ready one of the old suppers, so much regretted and missed, and all the worthy people round about were invited to partake of it.
"Well," said Brother Paul to Uncle Scipio, "Will you listen to me now? Send round this way some of that excellent wine, which has made no progress, and to which we shall do justice; and here's to your health!"
The healths of all were drank.
"And tell me, Catherine," continued Brother Paul; "You have not improved your hams, I hope? Let me then have a slice, if you please."
As Uncle Scipio was observed to shed tears of joy, he was questioned about it, but was unable to give a reply.
"Look here," said Brother Paul, "so much progress has been made; everything has been so perfected and improved in the country from which we have come: people are so knowing and refined, and all the arts and sciences are in such an advanced state, — that we were a hundred times in danger of breaking our bones. But," he continued, "Uncle Scipio will tell you all about that, better than I can do it. For my part, my only desires is go and sleep in my poor bed, where I used to sleep so well; and as the house was built long ago by ignorant people, it is likely that it will not be blown down, in spite of the wind that is now raging. And so, here's a very good health to all."
[210]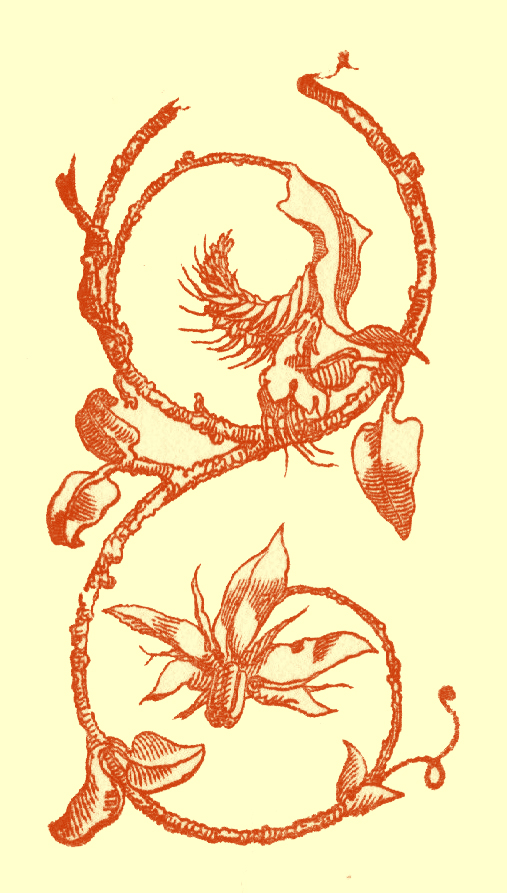 Elf.Ed Notes.
1 This is an anonymous and uncredited translation of the French tale, "L'oncle Scipio," in Nouvelles by Édouard Ourliac, Paris: Michel Lévy Frères, 1865; pp. 217-268.
~~~~~~~~~~~~~~~~~~~~~