---
From Legends of the Bastille by Frantz Funck-Brentano, with an Introduction by Victorien Sardou, Authorised Translation by George Maidment, London : Downey & Co. Limited; 1899; pp. i-v.
[book ads]
[i]
LEGENDS OF THE BASTILLE
[ii]
[blank]
[Frontispiece]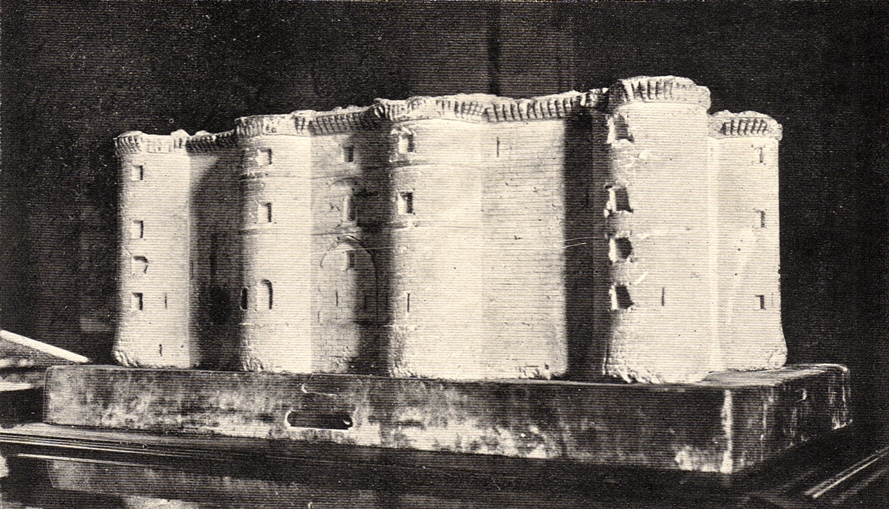 Model of the Bastille, carved in one of the Stones of the Fortress.

One of these models, made by the instructions of the architect Palley, was sent to the chief-town of every department in France.
[iii]
Legends of
the Bastille
BY
FRANTZ FUNCK-BRENTANO
WITH AN INTRODUCTION BY VICTORIEN SARDOU
AUTHORISED TRANSLATION BY
GEORGE MAIDMENT
WITH EIGHT ILLUSTRATIONS
LONDON
DOWNEY & CO. Limited
1899
[iv]
BIBLIOGRAPHY
Legendes et Archives de la Bastille. Paris : Hachette et Cie, 1898; second edition, 1899. Crowned by the French Academy.
Die Bastille in der Legende und nach historischen Documenten. German translation by Oscar Marschall von Bieberstein. Breslau : Schottlaender, 1899.
---