From At the Grass Roots, Comprising "The Christmas of 1883," and Other Vagrant Sketches, by Elmer House (Dodd Gaston), with Cover Design and Frontispiece by Albert T. Reid, Topeka: Monotyped by Crane & Company, 1905; pp. 117-118.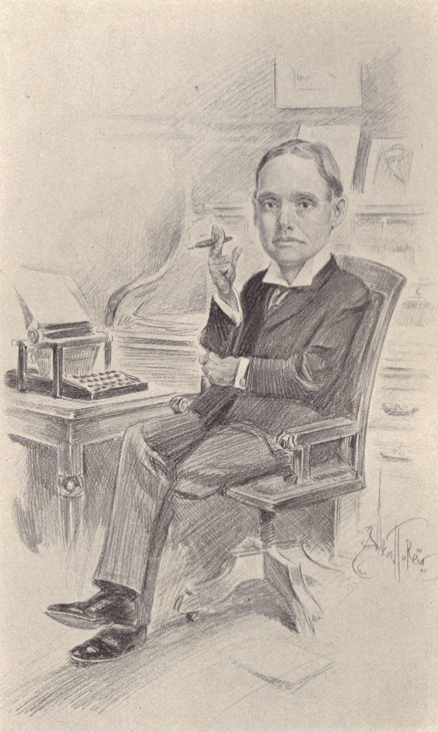 The first of life's real tragedies has come to Patty Stewart. For Patty was lost forever the dearest illusion childhood holds.
At school one day just before last Christmastide a group of playmate, older in years and wiser in material things, took Santa Claus from Patty and left her nothing.
Taking Santa Claus from a child is theft complicated with extreme cruelty. For the moment one might as well take from the Christian his God.
Around the Santa Claus myth are builded the most beautiful things in the life of a child. The real sweetness and light of this existence lie principally in its illusions.
Reality is often harsh, and has, always, acute angles and inharmonious grouping. Illusion is as soft as the south-wind and 118 as delicately tinted as the breath of spring.
They say childhood is untroubled, but the days that are to come will bring to Patty Stewart no tragedy so keen as that precipitated by the blundering tongue which tore her faith in Santa Claus from its moorings.