=============
From Old Church Lore by William Andrews; William Andrews & Co., The Hull Press; London, 1891; pp. 191-194.
[191]
Marrying under the Gallows.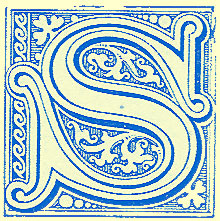 OME of the old ballads of merry England contain allusions to a law or usage of primitive times, to the effect that if a man or woman would consent to marry, under the gallows, a person condemned to death, the criminal would escape hanging. A few criminals, however, preferred the hangman's knot to the marriage tie, if we may believe the rude rhymes of our ancestors. In one of Pinkerton's works may be read an old poem in which we are told of a criminal refusing marriage at the foot of the gallows. Here are a few lines from the ballad:
"There was a victim in a cart,
One day for to be hanged,
And his reprieve was granted
And the cart made a stand.
192

"'Come, marry a wife and save your life,'
The judge aloud did cry;
'Oh, why should I corrupt my life'
The victim did reply.


'For here's a crowd of every sort,
And why should I prevent their sport!
The bargain's bad in every part,
The wife's the worst — drive on the cart?'"
A poem, published in 1542, entitled the "Schole House," contains an allusion:
"To hang or wed, both hath one home,
And whether it be, I am well sure
Hangyne is better of the twayne —
Sooner done, and shorter payne."
We read in an old ballad the story of a merchant of Chichester, who was saved execution by a loving maiden.
In the old Manx "Temporal Customary Laws," A.D. 1577, occurs the following: "If any man take a woman by constraint, or force her against her will, if she be a wife he must suffer the law of her. If she be a maid or single woman, the deemster shall give her a rope, sword, and a ring, and she shall have her choice to hang him with the rope, cut off his head with the sword, or marry him with the ring!"
It is stated in a work published in 1680, entitled 193 "Warning to Servants, or, the case of Margaret Clark, lately executed for firing her master's house in Southwark." "Since the poor maid was executed, there has been a false and malicious story published concerning her in the True Domestick Intelligence of Tuesday, March 30th. There was omitted in the confession of Mary Clary (so he falsely calls her), who was executed for firing the house of M. de la Noy, dyer in Southwark, viz., that, at her execution, there was a fellow who designed to marry her under the gallows (according to the antient laudable custome), but she, being in hopes of reprieve, seemed unwilling; but, when the rope was about her neck, she cryed she was willing, and then the fellow's friends dissuaded him from marrying her; so she lost her husband and life together." To the foregoing is added, "We know of no such custome allowed by law, that any man's offering, at a place of execution, to marry a woman condemned shall save her."
Here is a curious paragraph bearing on this theme, drawn from Parker's London News, for April 7th, 1725: "Nine young women dressed in white, each with a white wand in her hand, presented a petition to his Majesty (George I.) on behalf of a young man condemned at Kingston 194 Assizes of burglary, one of them offered to marry him under the gallows in case of a reprieve."
In a work entitle "The interesting narrative of the life of Oulandah Equians, or Gustavus Vassa, written by himself," and published in 1789, is the following passage: "While he lay here (New York, 1784) a circumstance happened which I thought extremely singular. One day, a malefactor was to be executed on the gallows, but with the condition that if any woman, having nothing on her but her shift, married a man under the gallows, his life would be saved. This extraordinary privilege was claimed; and a woman presented herself, and the marriage ceremony was performed."
=============